The massive farmers protest have been a significant challenge to Modi as months of demonstrations and sit-ins across the country against his key agricultural policy have grown into a stalemate marked by deadlocked talks between farmers and his administration.
For decades, the Indian government offered guaranteed prices to farmers for certain crops, providing long-term certainty that, in theory, allowed them to make investments for the next crop cycle. The new rules allow farmers to sell their goods to anyone for any price -- giving them more freedom to do things such as sell directly to buyers andsell to other states.
But farmers argue that the new rules will leave them worse off by making it easier for corporations to exploit agricultural workers, and help big companies drive down prices. While farmers could sell crops at elevated prices if the demand is there, conversely, they could struggle to meet the minimum price in years when there is too much supply in the market.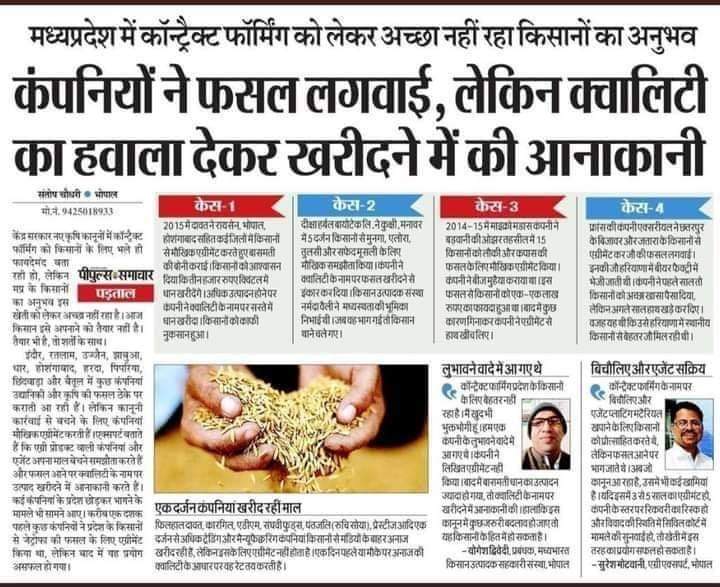 The laws have been so contentious because agriculture is the primary source of livelihood for about 58% of India's 1.3 billion population, and farmers have been arguing for years to get the minimum guaranteed prices increased. They are the biggest voter block in the country -- making farming a central political issue.
The government has held rounds of talks with leaders of more than 30 farmers' unions that are opposed to the laws -- but the talks have gone nowhere.
Last month, India's Supreme Court issued an order putting the three contentious farm laws on hold and ordered the formation of a four-member mediation committee to help the parties negotiate. But farmers' leaders have rejected any court-appointed mediation committee.
What do they want !
The protesters are challenging Prime Minister Narendra Modi over his efforts to reshape farming in India.
The demonstrators are demanding that Mr. Modi repeal recent farming laws that would minimize the government's role in agriculture and open more space for private investors. The government says the new laws would unshackle farmers and private investment, bringing growth. But farmers are skeptical, fearing that the removal of state protections that they already consider insufficient would leave them at the mercy of greedy corporations.
Government support for farmers, which included guaranteed minimum prices for certain essential crops, helped India move past the hunger crisis of the 1960s. But with India liberalizing its economy in recent decades, Mr. Modi — who wants the country's economy to nearly double by 2024 — sees such a large role for the government as no longer sustainable.
Farmers, however, contend that they are struggling even with the existing protections. They say that market-friendly laws will eventually eliminate regulatory support and leave them bereft, with the weakened economy offering little chance of a different livelihood.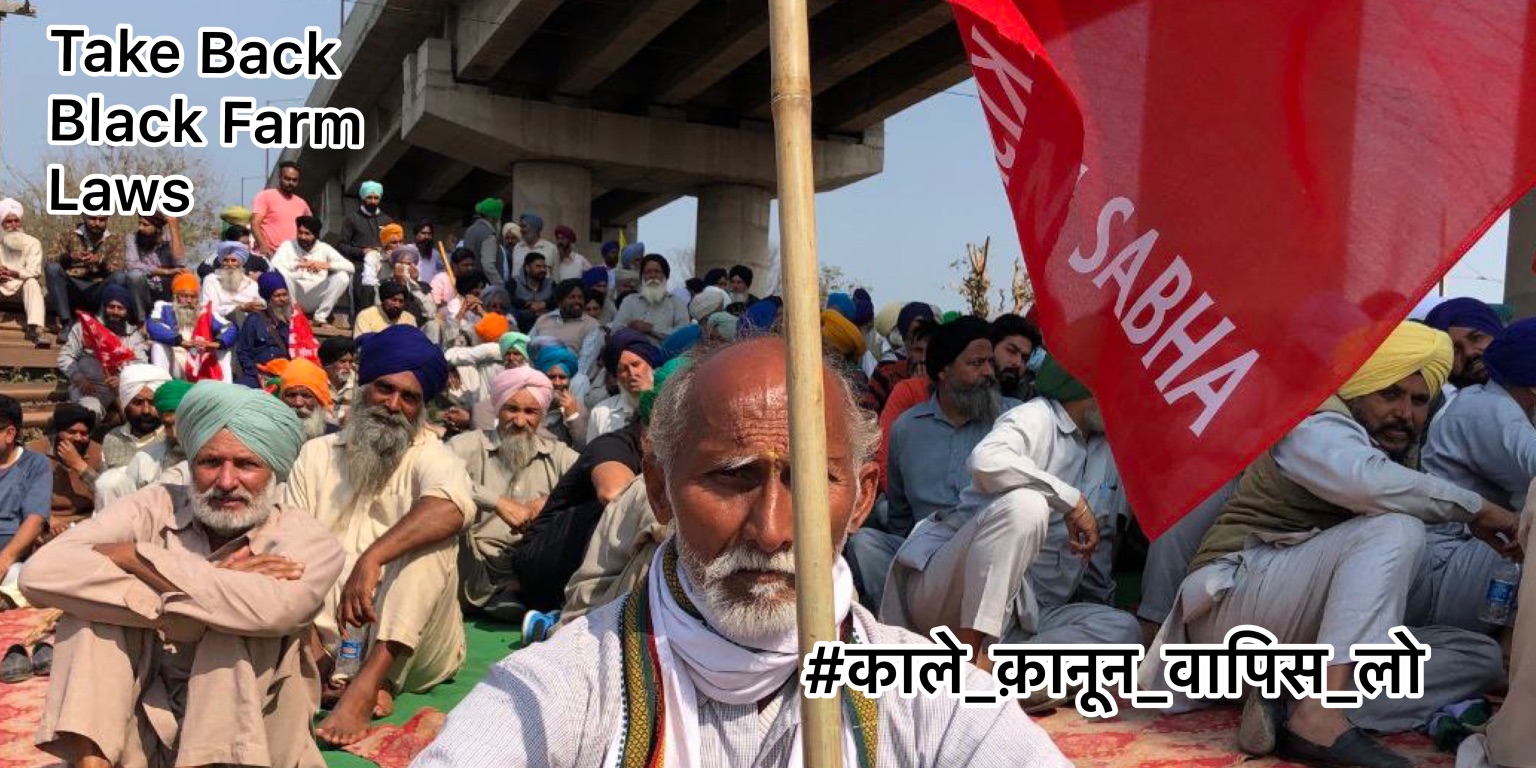 Farmers only appeal is repeal the black agriculture laws and we will go home. Farmers feed the world how can they terrorists, we also urge to everyone learn to stand against injustice
ਕਿਸਾਨ ਮਜ਼ਦੂਰ ਏਕਤਾ ਜ਼ਿੰਦਾਬਾਦ
Also Read
---