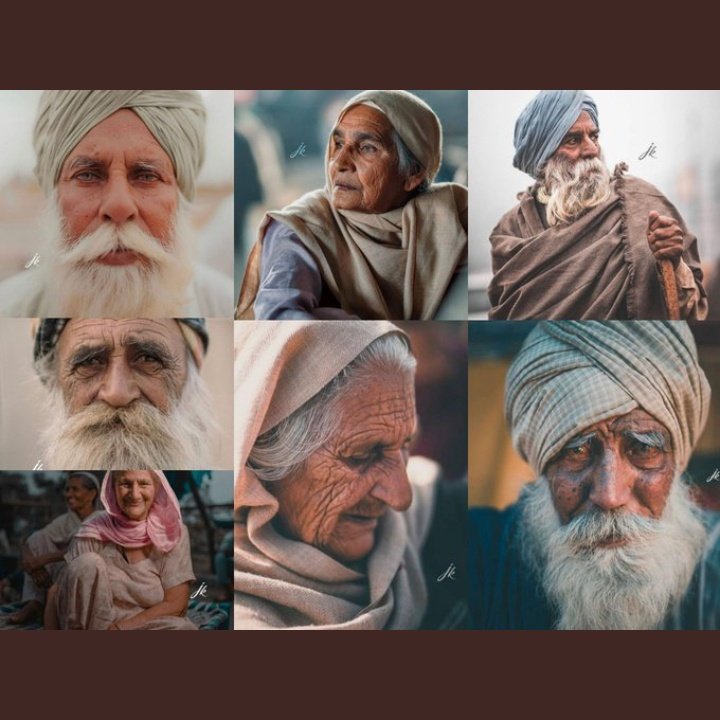 Farmers' protest against three Black farm laws completes 337 days
Having weathered hail, rain, blazing heat and even bone-chilling cold over the past 337 days, the farmers' protest against the three central farm laws is till going strong right at the doorstep of the national capital,Delhi. There is not even a hint of any let-up in intensity.
---
Farmers said though more than 600 Farmers,journalists, activists died during the protests, they were going to stay put on the Singhu, Tikri and Ghazipur borders of Delhi till the Centre repealed the three contentious farm laws. Protests on the Delhi borders will complete 11 months on Tuesday. On November 26, 2020, farmers from Punjab had reached Singhu and Tikri borders after a showdown with Haryana Police. Ever since, they have been staying there.
---
Farmers said they expected more such things (attempts to break the stir) in future. They said the BJP government in Haryana had been doing this already, either by asking certain groups of people to demand the road to Delhi be vacated or asking its activists to prepare groups of up to 1,000 persons to attack the protesters.
---
In the past 11 months, numerous examples had come to fore showcasing the efforts of the government to weaken the mandi system while forcing farmers to indulge into a distress sale of various commodities with no support from the government. "this open loot to benefit corporates has necessitated the need for giving a guarantee minimum support price (MSP) for every commodity to every farmer; this demand is inseparable from the demand for repeal of farm laws
---
The killing of 4 farmers at Tikunia village in Lakhimpur Kheri district of Uttar Pradesh, while opposing BJP leaders, has further firmed up the resolve to fight, said BKU (Ekta Ugrahan) president Joginder Singh Ugrahan, who is at the forefront of the farmers' struggle. "We will keep fighting till the end without any remorse. The farmers struggle is not an ordinary protest, but a pathbreaking one which has shown to the world how one only needs determination to take on mighty governments," said Ugrahan.
Keep Reading
As the ongoing farmers' protest against three contentious farm laws of the Centre completed 300 days on Wednesday, the Sanyukt Kisan Morcha (SKM) said the movement is a testimony to the will and determination of lakhs of farmers across the country that would only grow stronger.
---
"It has been 300 days since lakhs of farmers were forced to stay put at Delhi's borders. The protesting farmers have been peacefully communicating their resistance against a corporate takeover of India's food and farming systems.
---
"Their demands are clear and known to the (Narendra) Modi government, which has been obstinately choosing not to agree to these legitimate demands of farmers, even though farmers constitute the largest set of workers in the country and even though elections in our democracy are won through votes cast mainly by farmers," a statement issued by the SKM said.
ਕਿਸਾਨ ਮਜ਼ਦੂਰ ਏਕਤਾ ਜ਼ਿੰਦਾਬਾਦ
Also Read
---