Their pending demands include surety on Minimum Support Price, withdrawal of the draft Electricity Amendments Bill, 2020/2021, withdrawal of criminal cases against farmers and compensation for the families of farmers who died during the year-long protest
Since the beginning of the Farmers agitation, farmers demanded the repeal of farm laws along with a law on MSP guarantee. In fact, MSP law has been a demand since Swaminathan comission report came out 17 years back. Govt. can't run away frm MSP to farmers.
---
All the Demands of Farmers should be met.
~ Legalized MSP
~ Police cases against farmers
~ Justice for Lakhimpur Kheri Victims
~ C2+50% MSP
---
Farmers are demanding : More guaranteed prices for crops, more supply of free electricity, more subsidies for disposing stubble so there are many demands are pending before ending Kisan Morcha.
-Raise public investment in agriculture
-Increase subsidy support to farmers
-MSP 50% above cost of production
Raised farm incomes substantially would have been possible if govt had instituted sharp course correction in agricultural policy
MSP: Minimum Support Price is Farmers right.
Enough of the baseless committees to decide whether MSP should be given or not! MSP at (C2+50%) price is the rightful due of Farmers & they should get it as soon as possible.
No more committees, Farmers want MSP law.
Ajay Mishra should be sacked and arrested for his role in Lakhimpur massacre. It is a blot on democracy to allow the prime conspirator of a massacre to continue in the cabinet. "Justice delayed is justice denied"
Also Read
Modi promised his government will rework the formula to fix the MSP for crops like rice and wheat with a 50% mark-up for profit after input costs. It hasn't happened.
---
"हम C2+50% वाली MSP देंगे" - ये बात किस ज्ञानी ने कही थी?#किसानों_की_मांगे_पूरी_करो pic.twitter.com/8EDiNFXXIy

— Tractor2ਟਵਿੱਟਰ (@Tractor2twitr) December 8, 2021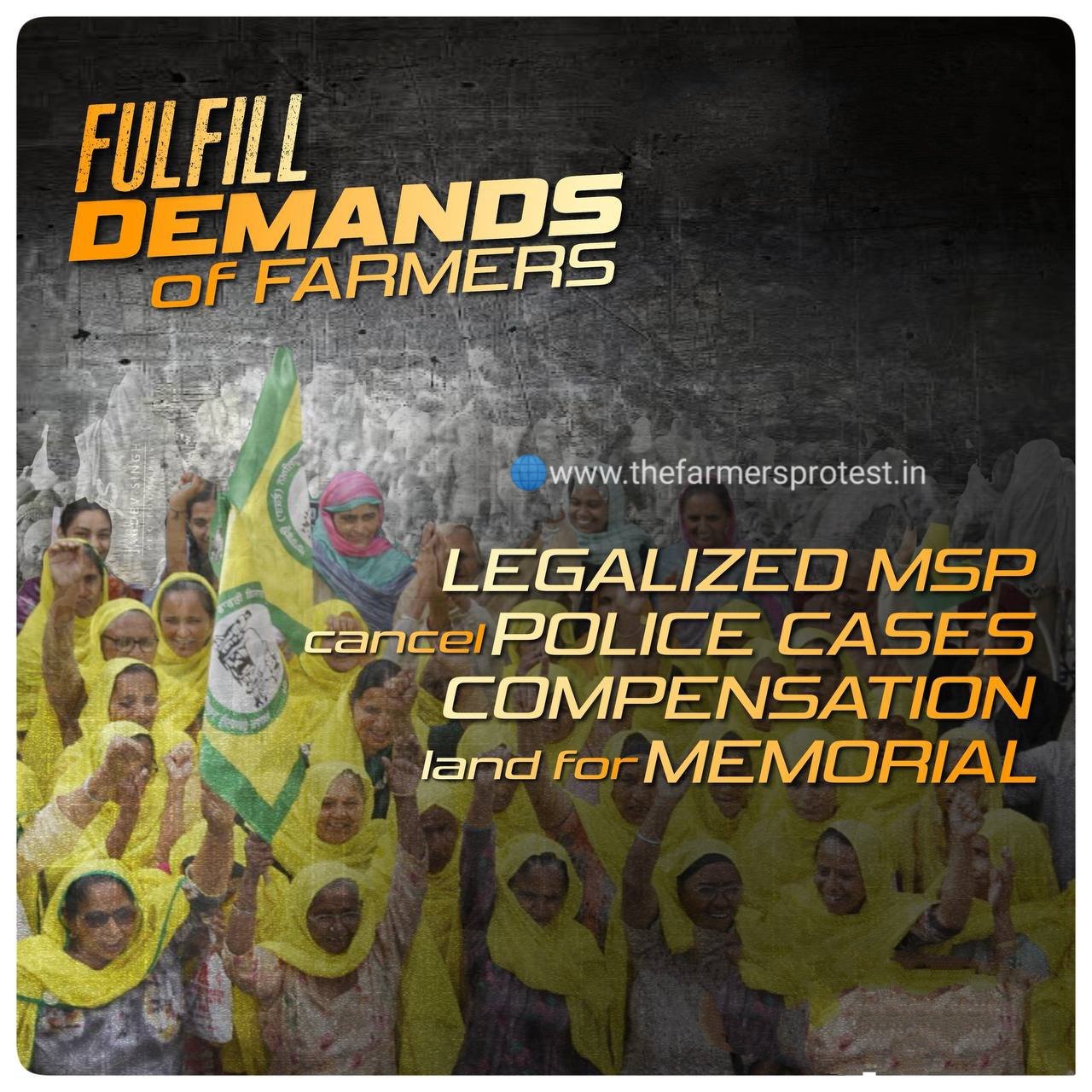 ---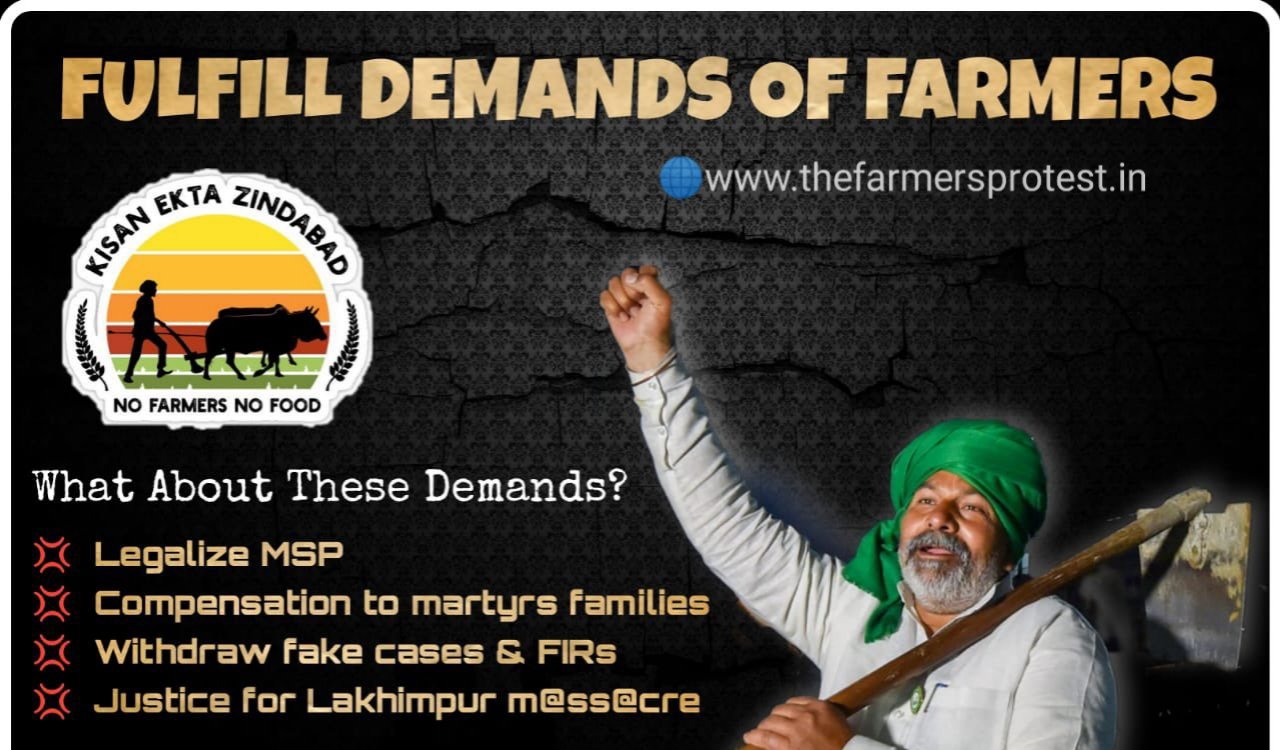 ---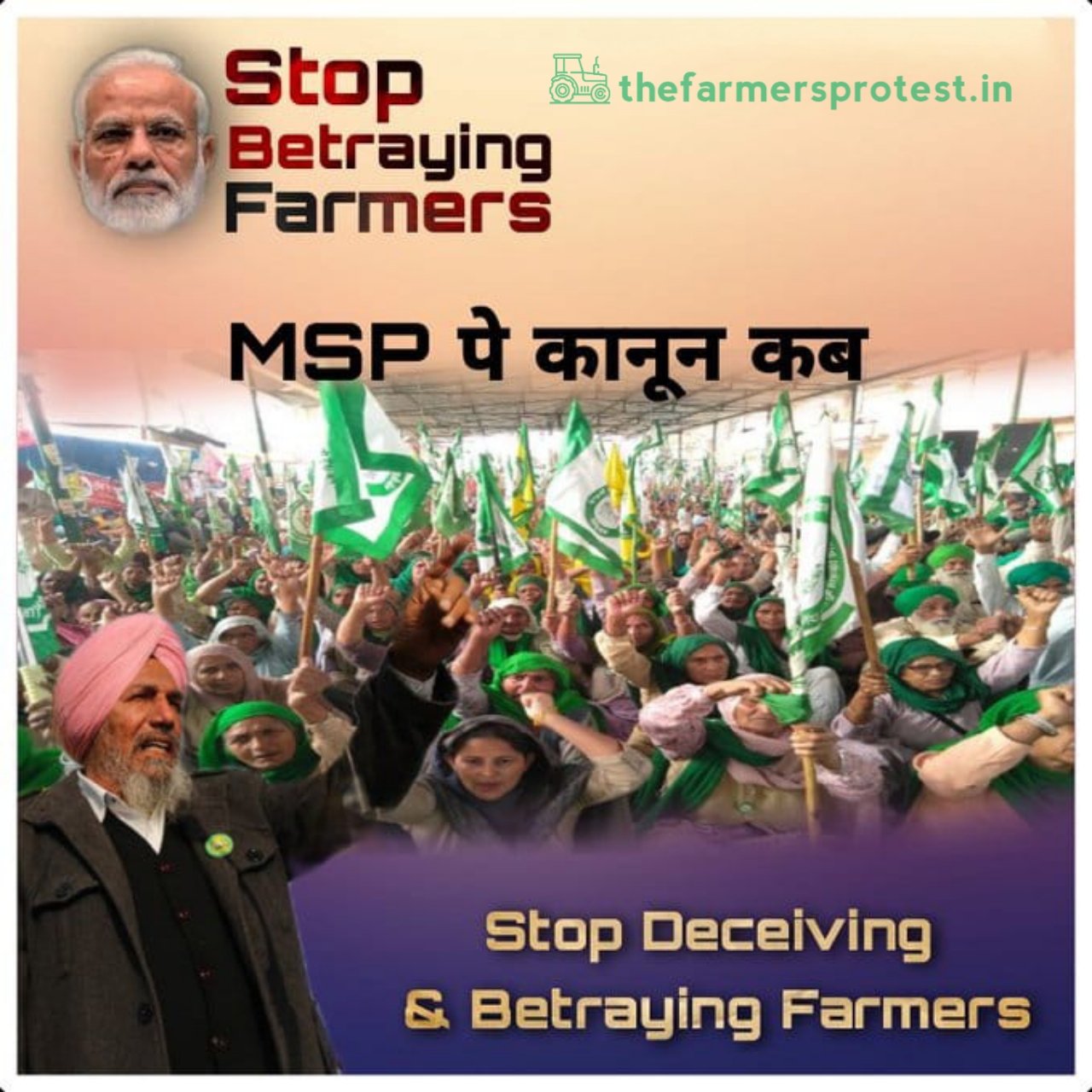 ਕਿਸਾਨ ਮਜ਼ਦੂਰ ਏਕਤਾ ਜ਼ਿੰਦਾਬਾਦ
Also Read